Alto is the recognized leader in Hi-Performance Friction material. We are original manufacturer of Red Eagle ® friction and Kolene Steel® over 35 years ago. Our latest G3™ Friction and Performance Steel™ takes high horse power, high torque applications to a level never experienced. Alto was the first to introduce performance clutches and is the market leader. Our products are often imitated but never duplicated.
Alto manufactures a wide range of Hi-Performance friction materials, Performance Steel™ plates, PowerBands® and PowerPacks®. We also package Hi-Performance Rebuilding Kits.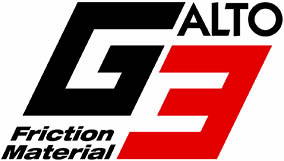 G3™ Friction
Alto Red Eagle invented Performance material but G3™ revolutionized it. G3™ Friction Material is our highest energy material available. It was engineered to meet the demands of high horsepower diesel performance market.
The friction material is specially formulated with graphitic carbon-based particles for minimizing wear and maximizing heat resistance. G3™ is engineered to be the most durable product for high horsepower high torque applications. Read More
G3™ clutches:
Higher torque capacity
Improved shift - less noise and lower vibration (NVH)
Consistent performance despite vehicle use and driver style
Higher Energy capacity
Reduced clutch burn out

Red Eagle Friction
Red Eagle Friction is the go-to material for most performance applications. The lining has a unique dual saturation, which imparts high friction coefficients and high heat resistance. Red Eagle clutches are designed to limit the amount of "slip" by providing a shorter lock-up time, generating less heat.
Our proprietary process starts with the friction paper saturated in a phenolic resin, cured, and then saturated a second time in a silicate. The silicate imparts high heat resistance. Read More
Red Eagle clutches:
Are designed with a softer, more resilient base paper.
Assure less wear against opposing steel plates.
Reduce the incidence of steel plates burning and warping.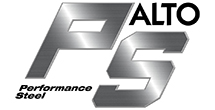 Performance Steel™
Performance Steels ™ run through our proprietary process of polishing to lower and reduce the range of the Ra value. The Performance Steel ™ improves shiftability while maintaining maintaining increased heat resistance and lubricity. Read More
Performance Steel™
Increased heat resistance - reduced hot spotting and warpage
Increased lubricity for improved shiftability minimizing noise, vibration, and harshness (NVH)
Prevents oil and friction material discoloration and contamination
Kolene® Steel
Kolene® is a salt bath nitriding process. In generic terms, it is a thermochemical diffusion process, whereby ferrous parts are processed in molten salt with a specific nitrogen potential. In plain English, it provides a surface treatment that enhances wear and fatigue resistance from 200% to 500% which offers higher heat resistant and increased lubricity. Read More
Kolene® Steel
Strengthen wear characteristics
Increase fatigue strength
Enhance lubricity
Kolene is a registered trademark of Kolene Corporation.
PowerPacks®
Alto created extra capacity clutches. The concept was originally developed for the TH700R4 3/4 pack. It has since been enhanced for many of todays High Energy applications. Read More
PowerPacks®
Increased surface area for increased holding
Increased surface area for increased heat absorption
Increased surface area for shorter lock-up time - decreasing "slippage"
PowerBands®
The PowerBand® another in a long list of innovations created by Alto. The bands originally created for the TH700R4 20 years ago are now used for many applications as Hi-Performance and Original Equipment Improvement (OEI®) enhancements. The increased surface area withstands higher heat, increases torque capacity and allows a drum with wear that would normally be scrapped to be reused. Read More
PowerBands®:
Increased surface area for increased holding
Increased surface area for increased heat absorption
Allow a drum with wear that would normally be scrapped to be reused.
PowerPistons®
Alto invented the performance market. Red Eagle® led the way, followed by PowerPacks®, PowerBands®, Performance Steels™, G3™ and G4™ Friction Material. We are proud to announce Red Eagle® Hi-Performance PowerPistons. Alto Red Eagle® PowerPistons feature a proprietary rubber designed with superior thermal properties for High Performance and Heavy Duty applications. Read More
PowerPistons®:
• Maintains physical and mechanical properties
• Maintains elasticity and flexibility without becoming stiff and brittle
• Low compression to ensure sealing capabilities
• Retains strength and integrity without degradation